Supercharging the Creative Process:
A Roadmap Toward Better Art
Part 1, Stress vs. Knowledge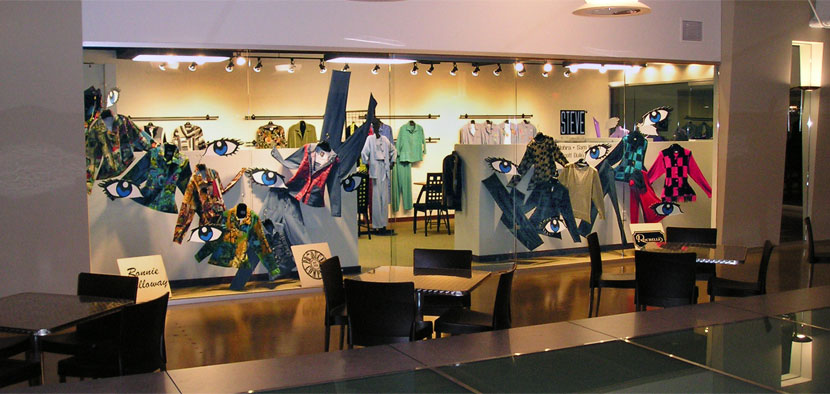 Creating things can be a lot of fun. And much of the time it is pretty simple: "Let there be a mowed lawn!" "Let there be new paint on the wall!" Shades of Genesis.
Simple projects don't require advice. But some creative projects are much more complicated and deep. Like writing a book or a feature film.
Now if I am having trouble with something, my normal solution is to try to learn more about it. There is usually a point whereby if a person learns enough about something, he or she become rather bulletproof in that area. I've seen it work that way with many people, including myself.
I first noticed this in my original field of expertise, displays. After thousands of displays under my belt, I noticed that I could walk into any showroom and always pull off something good no matter how many problems there were. More than once I've walked in through the exit door when a store had already closed and talked the manager into letting me buy supplies for a job. Things became easy and stress-free. But it sure didn't start that way. In the beginning, days before a trade show (I handled showrooms in trade shows) I'd start to feel queasy from worry. What if I didn't have the right materials, supplies or equipment? What if I wasn't good enough? What if I ran out of time? What if I got sick? But slowly, over the years I noticed a pattern. It didn't matter what problems there were, I could always pull the job off. I had somehow become immune to most problems and disasters.
Once, when I was leaving the truly mammoth Dallas Apparel Mart (it had 6 miles of showrooms) late one Tuesday evening through an unused side entrance, I found myself trapped within a double set of glass doors with push-to-open handles. Unbeknownst to me in the off season the security guards padlocked the handles of the building's exterior doors with a chain. But I didn't know that until I pushed on the exterior doors. Meanwhile—click!—the first set of doors behind me closed… and locked me into the foyer. I was trapped with no one around—a small disaster. And this was early 1980s long before the cell phone.
Resources: a rubber mat on the floor. In my pocket a finger nail clipper and a quarter. That's it.
Sitting there all night was not an option, so I folded the rubber mat as a platform and used a shoe to push aside one tile of the drop ceiling, only to discover there was a layer of heavy-gauge steel mesh to keep anyone from climbing over the wall. Fine, call me a human hamster.
So, using the nail clipper and the quarter I pried the pins from the hinges of an inside door. Unfortunately, the door had pins that locked it into place in the metal door frame, so even if you removed the hinges, the door wouldn't come out. But I had the steel pins from the commercial hinges, so I used them as little crowbars to pry the door out of the door frame. And it worked. The whole escape process took about half an hour, a minor delay. I just left the door dangling there diagonally from the closer mechanism and walked back into the building. Then I left through the main exit. I left the Apparel Mart security people to figure out what happened.
A few years later, I realized I could just stop worrying. I didn't worry about materials. I didn't worry about supplies. I didn't worry over designs, customers or getting paid. I didn't even worry about getting trapped in double sets of glass doors. I didn't worry about anything.
And that left me free to concentrate on doing great work.
So if your job stresses you out, learning more about it may offer a route to a less stressful career. That's where this article is headed. My plan is to convey some information that I learned over the years that really could be applied to any sphere of creativity to help shield you from some trials and tribulations.
Another benefit of the information I'm going to relay here is it can help you improve your quality. When quality is good enough, people will stand back and call it "art."
Art is a word that refers to the upper echelon of quality in any creation. Anything, if its quality is high enough, can qualify as art.
I've had several cars that were so gorgeous, so well engineered and so well constructed, spectacularly designed, (and clean) they easily qualified as art to nearly everyone including people who didn't normally comment on car design. But not so much when, after a long road trip through the rain the car was plastered with bugs and road grime. Of course it makes sense that road grime would cause people to deduct points from quality. How often does a car dealership show a grimy car? Never, because they want you to see that new car as ART.
That tells you if you can keep a decent car spotlessly clean it will come closer to being art and it will be easier to sell.