Catalogs Designed to Sell
Glorious 36-Page Catalog with Fold-Out Covers
The Beyond Creations catalog included two fold-out color charts, front and back, keeping them visible as one browsed the catalog. Inside were nearly 300 photos -- every individual bow and every strip, including children and babies to model bows and headbands. The clarity and color were first rate, and everything needed to SELL was included. Even an order form clients could photocopy and fax in.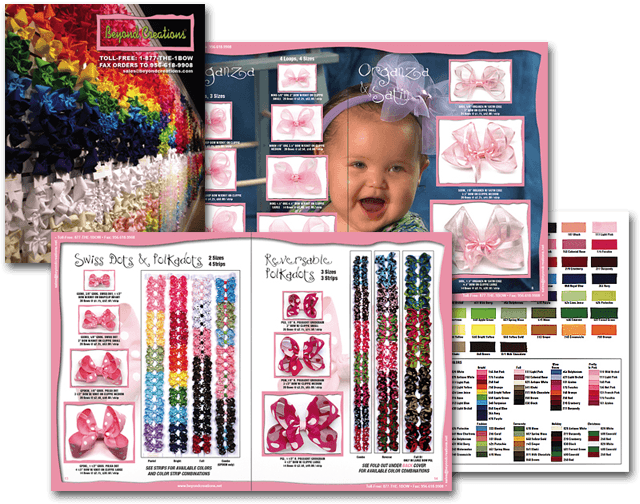 Handsome 20-Page Brochure Showcased Products Designed to Last
ACP manufacturers signs, markers and tags for utilities across the country. It's an industry where nearly everyone's products look alike. To make ACP stand out, the catalog incorporated an ad campaign playing up ACP's claim to fame: their products may not be pretty, but regardless of sun, weather and abuse they outlast almost everything and will still readable even 15 years into the future. To bring this home, a series of man-made structures were shown each showing their years, while somewhere in the foreground of each photo, an ACP product still looks brand new. Customers loved the catalog; it's the one they remember most.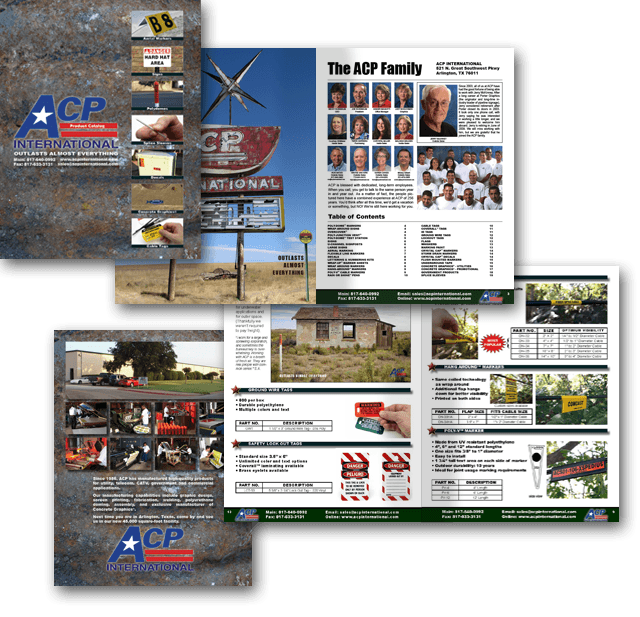 ---